Give Back Projects
2018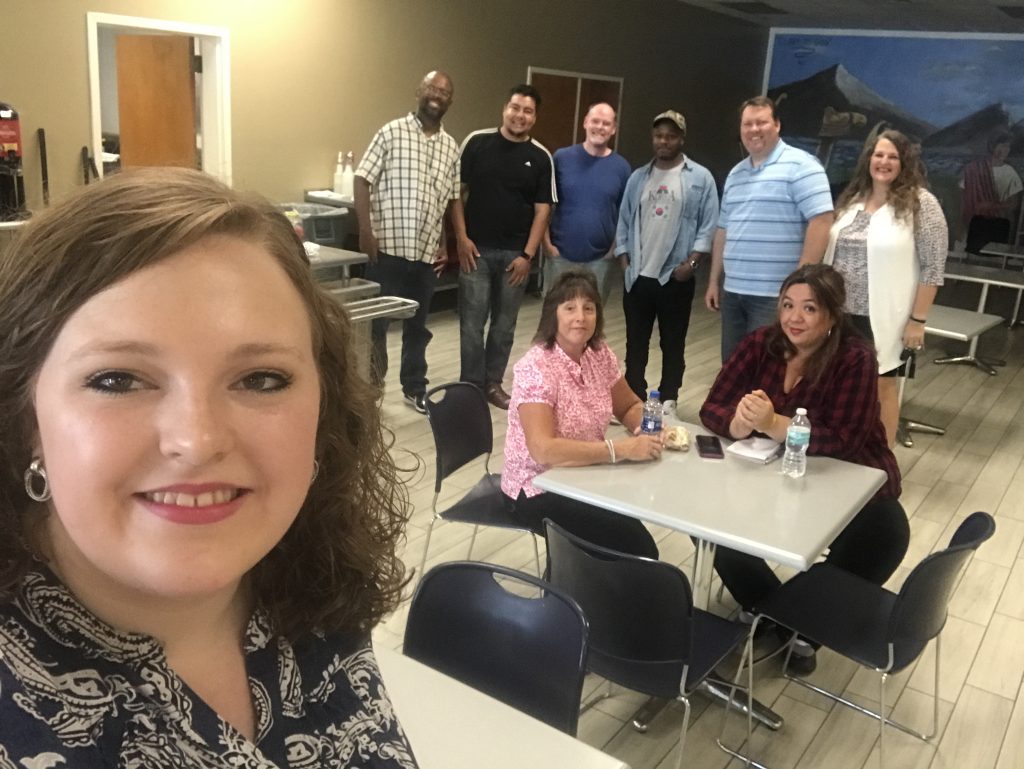 Feeding the hungry at Loaves and Fishes Soup Kitchen 9/18
At The Prov 
WE LOVE
WE GIVE
WE SERVE
2017 Give Back Service Projects
October 14, 2017–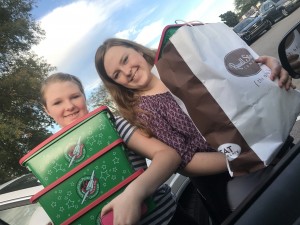 Our October give back was filling Operation Christmas Child boxes. We filled these during and after our October potluck meal and will send them in during the national collection week in November. Follow this link to find out more about Operation Christmas Child
November 11, 2017– We will be collecting items to make up "brown bag meals" for the area's homeless during our Thanksgiving potluck.  We will be collecting these items to compile a non-perishable bag that we can carry in our cars to bless any homeless we may encounter.  The following items found at Walmart Grocery are needed for the "brown bag meals":
December 2, 2017–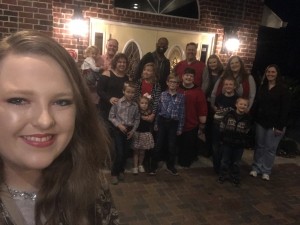 We took bags of homemade cookies to an assisted living facility and enjoyed singing  Christmas carols with the residents.
Thanks to Abigail Peaden for setting all of this up for us!  You did an amazing job.
2016 Give Back projects!
December 2016- Caroling at the Assisted Living Facility- What a fun night we had Caroling and sharing homemade cookies at an Assisted  Living Facility in Pace!  Special thanks to Abigail Peaden for organizing this event!
September 2016- Care Packages for the Homeless
The Prov's September GIVE Back project is Care packages to carry on our cars for the homeless
❤️. One part of our Wednesday night Bible study is about loving others more than ourselves!
"Love your neighbor as you love yourself"- Matt.22:39
Service Times and Location
Sunday mornings
10 AM
Pace Community Center
5976 Chumuckla Hwy. Pace, FL 32571
Everyone is welcome to help set up before or after the worship service. Please text us or Call 850-463-0898 for more information on set up/service times and locations.
Or email Pastor Becky at pastorbecky@theprov.org