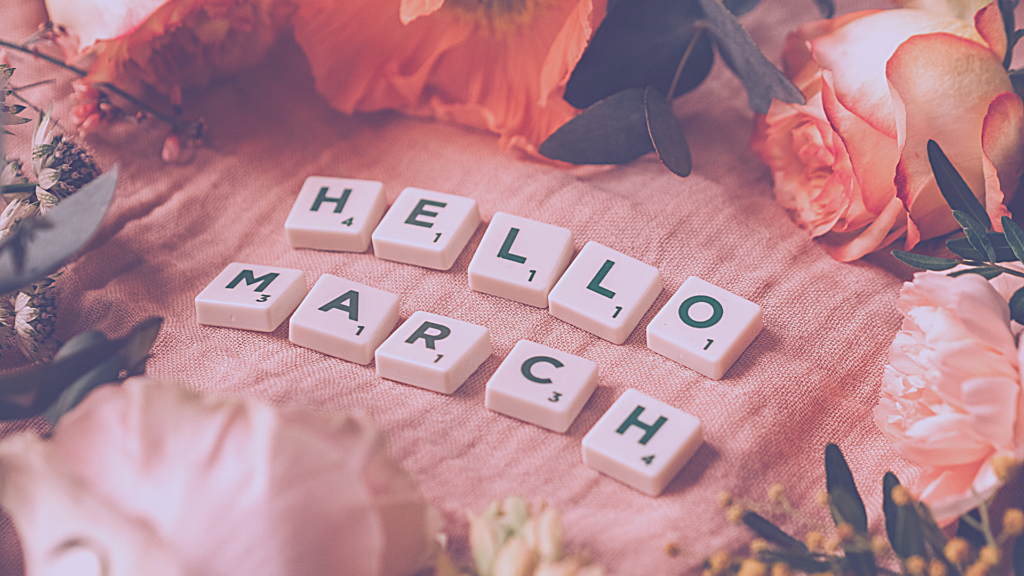 March Forth
The first Sunday in March, March 6, 2022, will mark the next step in the process for the merging of Providence Chapel and Cottage Hill. These two churches have served people in the Pensacola independently and will now join hands, fully, across the banks of the Escambia River to continue building the community, the people, and a legacy that will stand for years to come. The anticipation for what God is doing is palpable in our meetings as a church and the leadership of the combined church is filled with humility and hunger for God to keep moving in our midst. As the calendar reads March Fourth we prepare to March Forth.
Come with Singing
Psalms 95-103 contain songs and references to singing our praise to the Lord because he is powerful, worthy, and King over all things. The journey for Cottage Hill to come to this point has taken decades and includes many faithful folks who have stood the test of time in serving God and others. Some of those long-serving saints are here as we move forward together. Providence Chapel has walked through a little over a decade of what should have been a closed church by all the church planting metrics and experts after two to three years. There is something about staying with things to which God has called you and not wavering without a clear word from Him. Both churches have kept their trust in the Lord and remained faithful to their calling. One thing that has sustained the people is a heart to praise, worship, and honor the Lord. We have praised God and set our hearts and minds on him as two churches for some time but now we are doing so together, and you can sense the Lord doing something special each time we meet. I have not felt the awareness of his presence and moving like this, week after week, in some time and I am earnest in seeking his guidance as we continue to move forward. The love and trust built so quickly among the leaders has been a true work of the Lord and I believe a strong foundation for the days ahead. Let's lift our voices and praise him all the more for what he has done, what he is doing, and what he is about to do.
A New Song
Marching, in the literal sense, is often associated with music. This is true whether one is thinking of marching into battle in days gone by or marching down the main street of town with the band in a parade. Marching, with song, is something with which the church has a strong history on nearly every continent. We have marched, sang, and prayed in days of freedom and in the face of oppression. We have marched forth in times of joy and seasons of sadness. When we march forth and sing, we are not looking at just what we see or hear going on around us but we are lifting our eyes to the Lord who is above and over all things. It is the season, at Cottage Hill, to sing a new song. That is not to say the worship music is changing, though changes are happening for musicians and singers from both churches involved in this merger, but that the hearts of everyone involved is being set up with fresh love and desire leading to a new way of expressing ourselves, together, to the Lord. What God is setting up in our hearts individually and communally is just what we need for this moment. Because of whom God is and who we are we can recognize some of what God is doing from his word and our history with him in this life, but today God is doing a new thing and birthing in us a new song. What could make this song any better? To hear the voice of God coming through whom he is drawing to join in what he is doing on among us right now. If God is stirring your heart and drawing you to seek Him for a fresh view, a new song, for life we would love to connect with you. Contact us or join us for a live gathering this week. We look forward to meeting you and seeing what God has in store for us together.