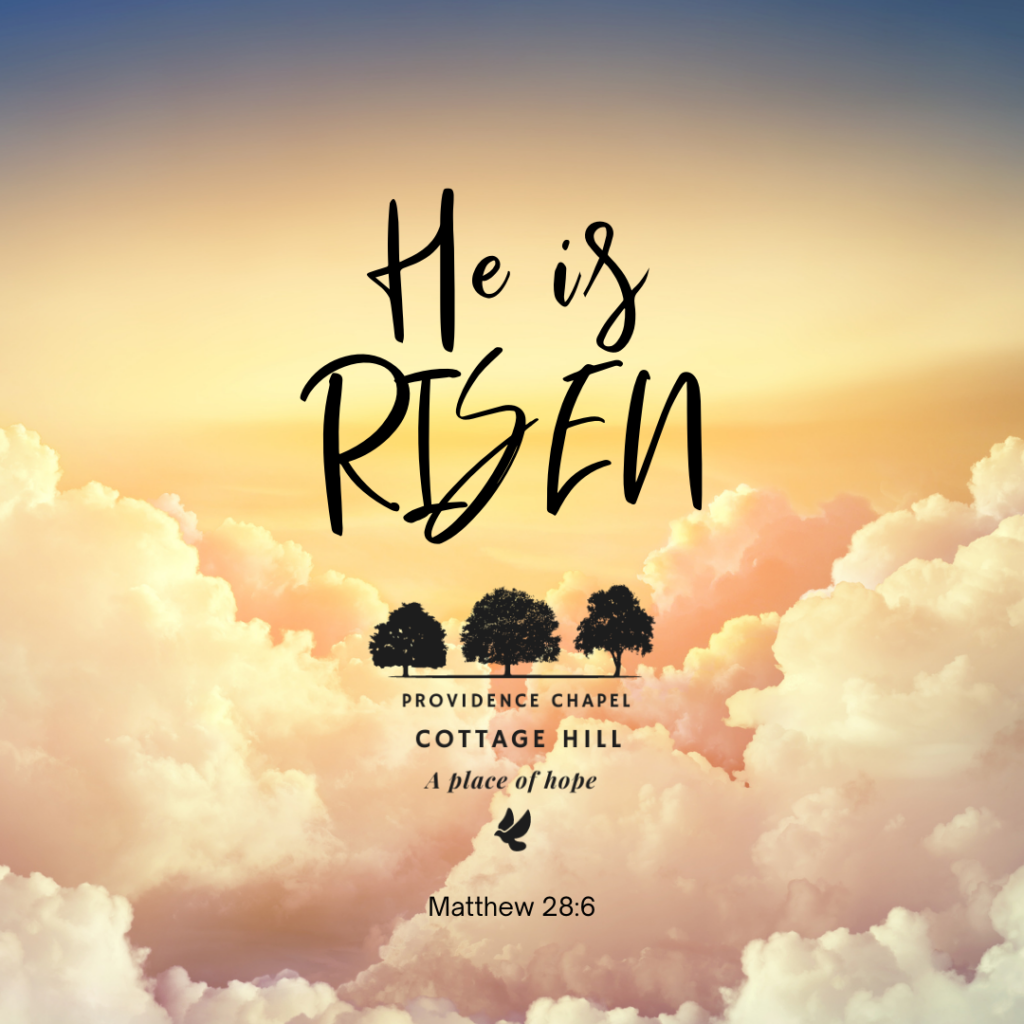 We had the joy of celebrating the Risen Jesus as the church commemorated Resurrection Day 2022 this past Sunday (April 17th). It was a good day to be together and the goodness of the Lord was evident in our talking with each other, singing songs of worship, and the teaching of the Scriptures. The children, I think, stole the day with their signing and joy.
I hope that each of you had a wonderful Easter, Resurrection Day, with family and friends. Our family had the great pleasure of joining with other members of our God's family in a wonderful meal, egg hunt, and time to just relax. The love of God and love for each other was the highlight of the meal, but the food was outstanding!
You know, we all have a plan for how we hope things will go. Jesus' disciples thought they had some things figured out and I am certain Peter cutting off a man's ear was his well-intentioned effort to help his plan for Jesus to be fulfilled (John 18:10). Jesus wasn't bringing his kingdom by wielding fighting weapons but by absorbing the woeful blow of such tools used to build the kingdoms of this world (John 18:11). He was a sinless man, a valiant leader, a suffering servant, and would soon be a risen Savior.
He is the goal and measure for us all. May we each learn to deal with the unexpected plan changes of life with the grace and love of Jesus Christ. For those who made it through the mudslide at our house on Easter, you lived well the example of Jesus and we look forward to celebrating together again. To those of you who enjoyed a safe, non-mudslide featuring, indoor meal we hope you were able to rest well and know that God loves you and is for you.
Happy Easter! He is Risen! No matter what takes us down, we can rise again too!