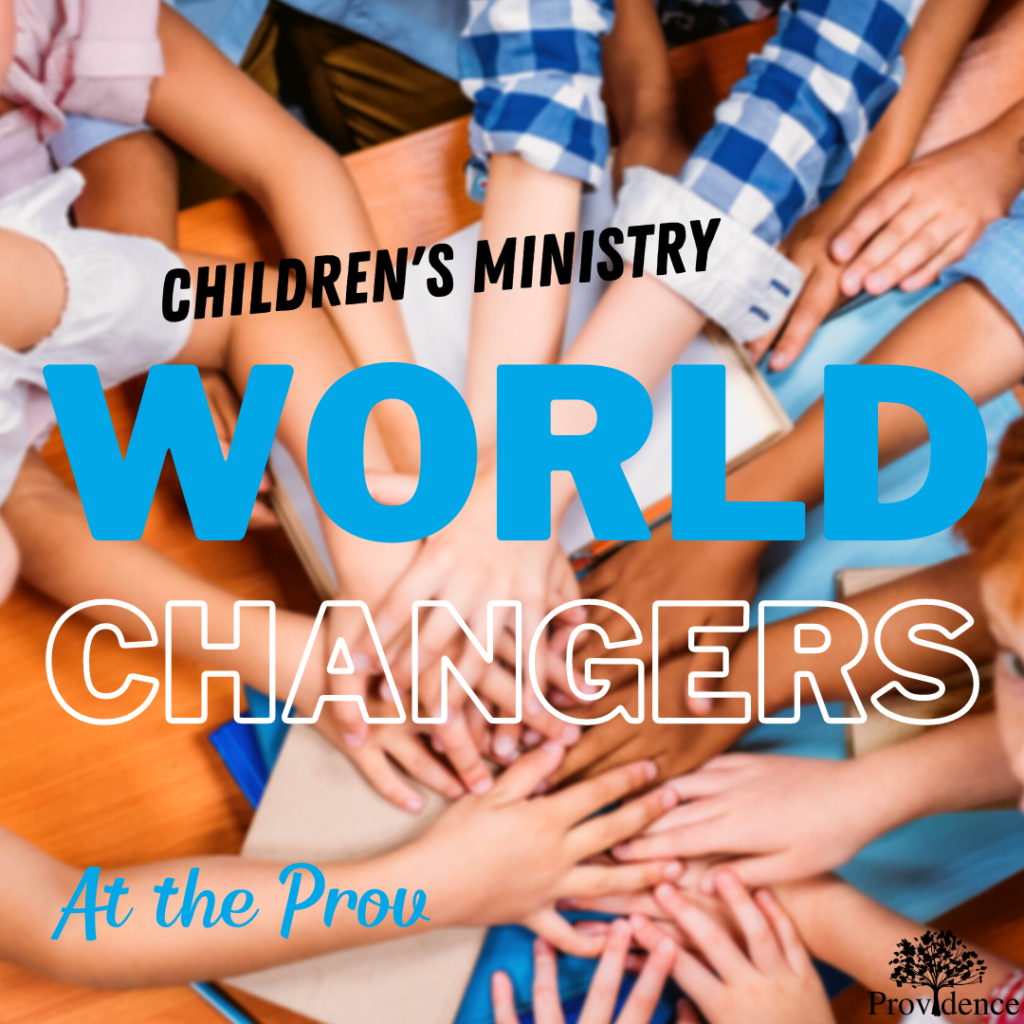 About World Changers
World Changers is the children's ministry of Providence and Cottage Hill. Pastor Sara, our children's pastor, has a heart to see our children know the Father's love.
What To Expect
World Changers exists to give our children a hunger for the Lord and inspire them to live as a Christ follower for the rest of their lives.